Actress Donal Bisht who'll soon be making her debut in the Telugu film industry with the film, Dare to Sleep, recently took to social media to express her sorrow for all the journalists and reporters who are relentlessly working through the pandemic, putting their lives at risk.
The actress who has worked in the field of journalism for four years before taking a leap into acting, shared a video on her Instagram in which she was seen getting emotional about the helpless situation of reporters who have to go out reporting, putting their lives at risk.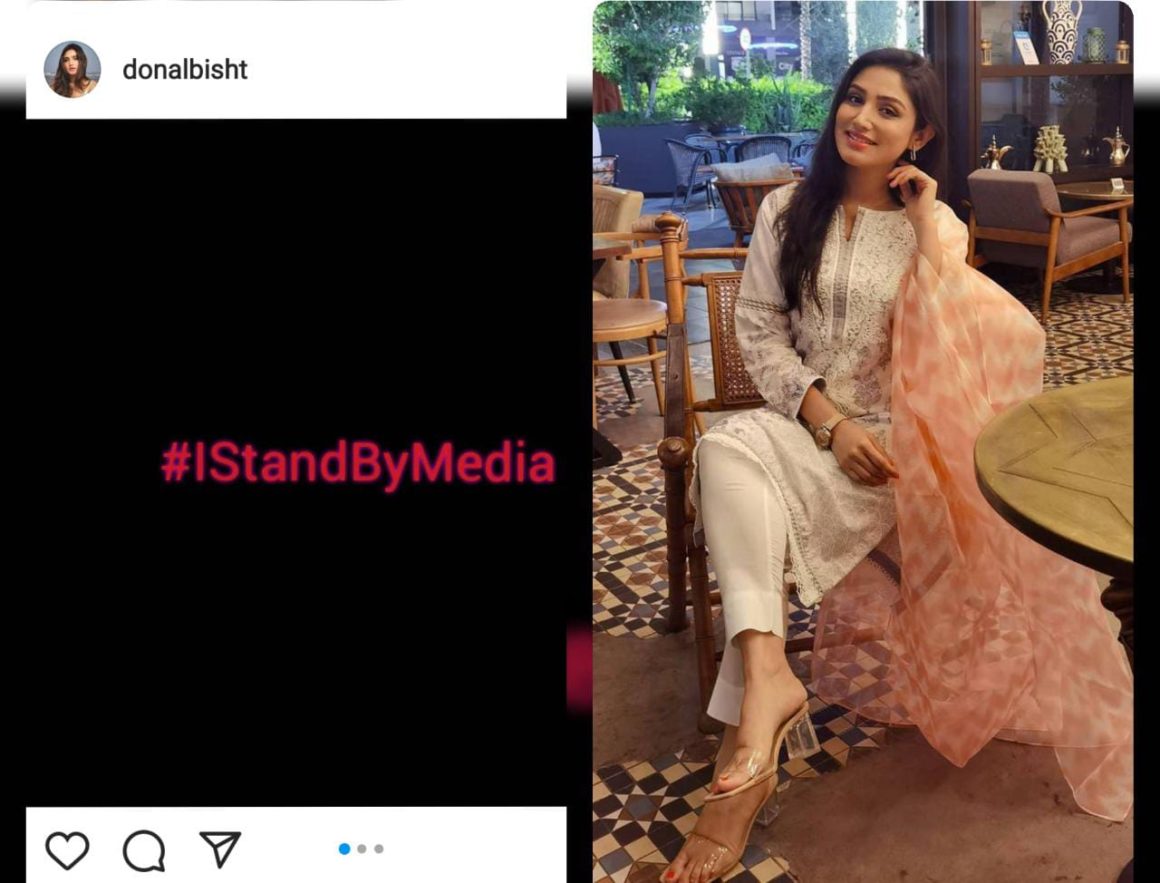 She wrote, 'In this pandemic, when all of us are advised to stay at home, the members of the media are out there in the virus-ridden streets of our country- witnessing the terrors of the virus and reporting the same to us as we sit comfortably before our television. A big salute to all the journalists who have been working relentlessly to deliver to us the right information. I've been a reporter for four years of my life, and I know how much hard work it takes to do this job! My heart goes out to all the media warriors who lost their lives to COVID 19, and their families. #IStandByMedia'
Donal has always spoken up about what she stood for, and voice her opinions strongly. The pretty actress even held mental health awareness campaigns in the past to help her fans and followers stay optimistic during these testing times.