With Covid-19's second wave hitting the nation in full force, we are forced to be confined in our homes and this is leading to many other issues which need immediate addressing. Issues like anxiety, depression, loneliness and other mental issues are just some of ailments crippling many of us. One age group that is affected the most due to the restrictions are kids. Unable to play outdoors and meet friends their age, kids are having a difficult time adapting to the new normal. In an attempt to give her daughter Hinaya a hint of the outdoors, actress Geeta Basra has converted her living room into a playground of sorts.
The makeshift playground is a novelty for Hinaya who was used to playing outdoors prior to the pandemic. A small change of this sort is also a refreshing change for the kids who have missed out of all their daily routines for over a year now.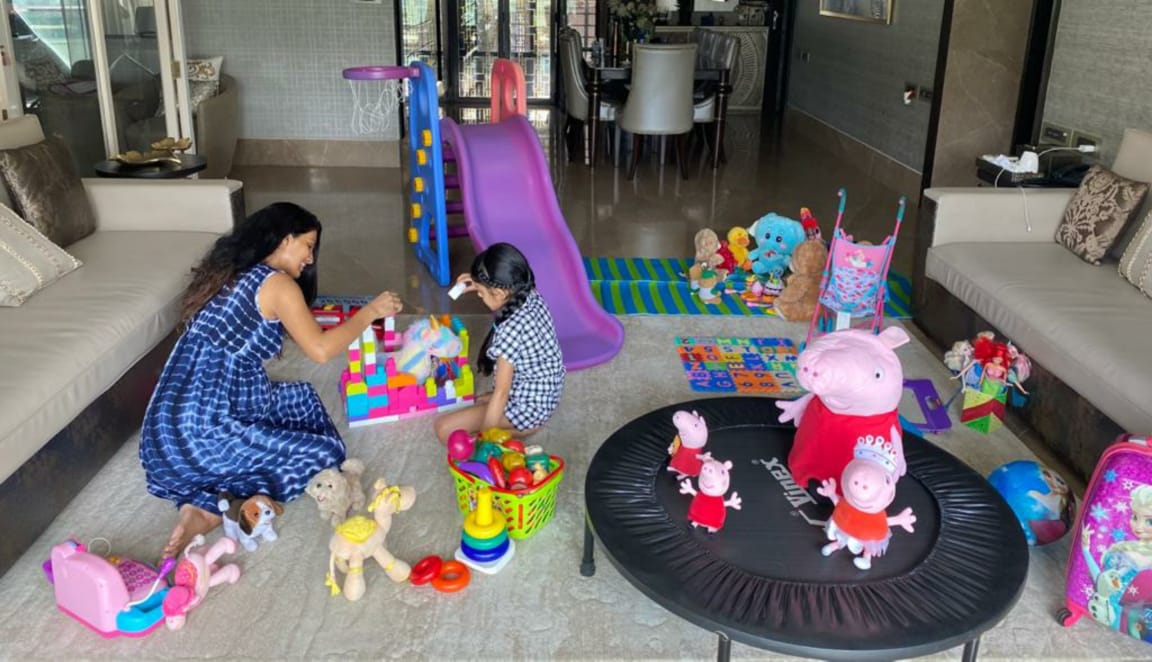 Commenting on the same, Geeta, who is expecting her second child soon, is leaving no stone unturned to keep her child engaged in every way possible, "Today's kids are being exposed to an overdose of television, mobile phone games and video games simply because they are cooped up at home. It adversely affects their mental well being and they end up being irritable and moody. To overcome this, I thought small area of the house could be converted into a play area of sorts, Hinaya loves it and spends most of her time there." She smiles.