The comedian Kunal Kamra strikes again. Yes, you hear it right. Kunal Kamra takes a step 'High-er' and trolls Arnab Goswami. We have all seen or heard the knock-offs taken place between Kunal and Arnab.
Bringing back those crazy, twisted meme business back in action, Kunal Kamra has suggested that Arnab Goswami was 'High' on a magic pill that calmed his nerves.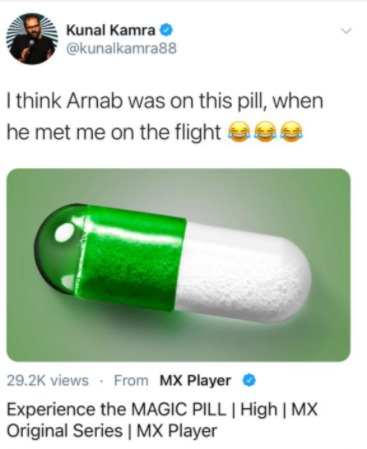 News about a magic pill is contstantly doing the rounds, now. A pill that calms and cleanses oneself. Kunal Kamra feels that it could quite be the reason why Arnab Goswami was the way he on the flight they both were in.