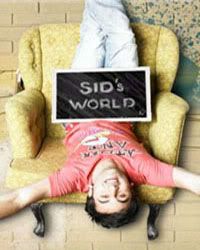 9) Wake Up Sid - Shankar Ehsaan Loy
From SEL's perspective, it was Wake Up Sid that stood out to enthrall music fans eventually becoming one of the most enjoyable soundtracks of the year. Right from the title song to "Kya Karoon" and "Aaj Kal Zindagi", the trio somehow managed to create a mix of super catchy soft rock melodies with their trademark groove that somehow also fitted perfectly into the theme of the movie. The result was a chart-topping score that was enjoyed before and after the movie release. To top it off we get a gem from Amit Trivedi in the form of the superb "Iktara". The soundtrack is also one to treasure for Shankar Mahadevan fans who sings in four of the six songs. Overall Wake Up Sid ranks as the coolest and most chilled out soundtrack of the year and one that can be played 24/7, especially if you are in the mood for some chillaxin!
8) Love Aaj Kal - Pritam
Our favourite Pritam was busy again in 2009 although to a lesser extent and overall it worked for him because he largely lived up to expectations. And talking of expectations, none were greater than for his Love Aaj Kal and no doubt, thanks to some excellent publicity, it turned out to be a blockbuster soundtrack. But was it really that good? Did it match the standards set by his last soundtrack for Imtiaz Ali, Jab We Met? Probably not but it came close. There were several super hit video songs such as "Twist", "Aahun Aahun" and "Chor Bazaari" which worked a treat to promote the movie but they just didn't sound as good in the ears. Sure they were superbly catchy, fun and addictive but somehow they lacked the charm, class and longevity of the songs from Jab We Met. Saying that "Dooriyan" and "Ajj Din Chadeya" provided some very good support to make the soundtrack a winner overall, particularly onscreen.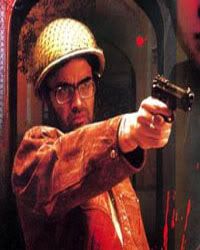 7) Gulaal - Piyush Mishra
Gulaal's musical score is incredibly unique, hardcore and authentic but admittedly not to everyone's taste. However, if you give it a chance or delve into its beauty and complexity, preferably after watching the movie (the soundtrack is very situational), you are more likely to appreciate the underlying quality of the thematic and haunting orchestration on display here. Piyush Mishra's debut soundtrack touches an era that most music directors stay clear of due to its limited appeal. However, the degree of authenticity and expression coming out of each song has to be admired! Right from the modern sounding "Yaara Maula" to the amazingly poignant "Aisee Saza", the soundtrack majors heavily on creating an atmosphere of depression and quirkiness and achieves it with aplomb. But none more so than the awe-inspiring ode on life called "Duniya" sung incredibly well by Piyush himself. Another major attraction is the choice of singers since the composer experiments with some fresh vocals including himself, the lyricist Swanand (Kirkire), Rahul and Aushim as well as the experienced Rekha Bharadwaj and Shilpa Rao. Gulaal's music was easily the most complex of 2009 and poses a challenge for even the most ardent music fans making it a proposition strictly for the connoisseurs amongst you!
6) Kaminey - Vishal Bharadwaj
People forget that Vishal jee is a just as brilliant a music composer as he is a film-maker. For his Kaminey, he produced a stunning score that sounded just as amazing off screen as it did on it! Dark, witty and stylish throughout, the composer reeled off one winner after another. From the amazingly (Pulp Fiction stylized) catchy "Dan Ta Nan" to the sparkling but unusual "Raat Ke Dhai Baje" and "Fatak", this was Vishal at his very best. Mind you the romantic "Pehli Baar Mohabbat" wasn't bad either. However as usual, the unique composer impressed the most in what was the most difficult song to compose on paper. How do you make a song which encapsulates the title word "Kaminey" sound so meaningful, soulful and touching? Well Vishal achieves it like all masterful composers do, with the help of some brilliant lyrics by Gulzar and his own singing that carried a touch of class about it. Kaminey is Vishal's best soundtrack since Omkara (although that was on another level) and suited the movie to perfection!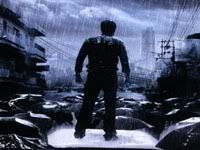 5) Tum Mile - Pritam
After super hit albums of the past including Gangster (2006), Awaarapan (2007) and Jannat (2008), the golden collaboration between Pritam, the Bhatt's and Emraan Hashmi continued in 2009 with Tum Mile. But amazingly, this time it was arguably the best of the lot! The soundtrack was an instant winner boasting some supremely catchy and melodic songs including "Tum Mile", "Dil Ibadat" and the utterly splendid "Tu Hi Haqeeqat". The latter is surely one of the finest songs of the entire year. To top it off, Pritam dusted off his favourite rock instruments for the alternative 'rock' inspired version that, given the right mood, sounded even more fantastic than the originals! The return of the prodigal son (K.K) was just the icing on the cake. Forget the movie, Tum Mile turned out to be the most melodious soundtrack of 2009 and also Pritam's best since Jab We Met and before that his holy grail, Life in a...Metro. Hat's off to Pritam…and that is coming from one of his staunchest critics out there!
4) Radio - Himesh Reshammiya
Well what can you say about Himesh bhai? After deciding to focus on his acting a few years ago, one felt his music was all but sidelined. The critics laughed at his inept performance (as an actor and music director) for Karzzz. Fans were supportive as ever. And then BANG! Radio arrived like a tidal wave to blow away the competition and how. Never before has Himesh released a soundtrack with so much charm, variety and consistency. Not to mention the superlative lyrics by Subrat Sinha. "Man Ka Radio" was to become the 'craze track' of 2009 but the true gems were the emotional "Janeman" and "Shaam Ho Chali Hai" in which Himesh impressed with his low octave vocals. His use of co singers was particularly good including Kailash Kher and Rekha Bharadwaj (for the excellent "Damadji" and "Piya Jaise Ladoo"). Fans will argue it deserves to be at the top of this High Notes ranking and whilst it is hard to criticize such an enjoyable and well composed album, it is by no means perfect. Firstly for a composer (come singer), he sings far too often here, in fact in every single song. Why? This is not a personal album and he is not a perfect singer. Secondly if you listen closely, the music, whilst melodic and enjoyable, doesn't really push any boundaries and relies heavily on Himesh's tried and tested melody structures particularly in association with the tabla, dhol and strings. But admittedly that would be nitpicking because the music of Radio was good enough to be the best selling album of 2009 not to mention Himesh's best soundtrack in a long while, and who knows, perhaps ever? This was an amazing return for Himesh and fans will be delirious to know that he has several projects lined up for 2010...

3) Delhi-6 - A.R. Rahman
A R Rahman picked up a deserved Oscar during the year for his music for Slumdog Millionaire. But before that he released the music for Om Prakash Mehra's highly anticipated Delhi 6. Whilst the film flopped at the box office, no such criticism can be leveled towards Rahman's music, which was right out of the top drawer after two years in the making! Whilst the masses flocked to the wonderful "Masakali", others were mesmerized by the devotional "Arziyan" and the soulful "Rehna Tu". However it was "Dil Gira Dafatan" that brought music connoisseurs to their knees in sheer awe at its beauty, such was the effect of that breathtaking guitar strumming melody…that was Rahman jee at his very best! But the soundtrack was by no means perfect. "Dilli 6" and "Kala Bandar" were disappointing (even onscreen) and the rest of the songs were short and situational. Compare Delhi 6 to the perfection achieved by his classics including Dil Se, Taal and Bose to name but a few, and you can see why it can never be ranked alongside his best soundtracks ever. In fact, Rahman's previous collaboration with Om Prakash Mehra (Rang De Basanti) produced a cult score that is more memorable than Delhi-6. Still, D6 has the hallmarks of classic Rahman and that is enough to feature in the top 3 of High Notes 2009.

2) What's Your Raashee? - Sohail Sen

Imagine yourself in the shoes of a young new music composer trying to hit the big time. Imagine being approached by a filmmaker of the caliber of Ashutosh Gowariker with an unusual project: "What's Your Raashee"? Now consider the job on hand; having to create a mammoth soundtrack with each song requiring its own unique flavour to support the 12 zodiac signs. Would you accept the challenge? Well a certain Sohail Sen did and 18 months later he realized a dream with an effort that can only be described as outstanding! Not only did each song hit the bull's eye on screen and gelled supremely well into the script of the movie but there is also immense appeal with each song from a purely auditory perspective. Everything you could possibly want from an album is here from jazz music (the title song), breezy uplifting tracks ("Jao Na", "Aa Le Chal", peppy dance music ("Aaja Lehraate"), classic and modern romantic melodies ("Sau Janam" and "Su Chhe"), touching and emotional numbers ("Bikhri Bikhri" and "Koi Jaane Na") etc. Make no mistake, this is an album for all music fans and suits all situations and moods and that's arguably the reason why so many of us are still listening to it even now. The soundtrack is brimming with freshness, melody, variety and long-term value and is undoubtedly the musical extravaganza of 2009. Let's hope it's not long before Sohail Sen gets another opportunity to impress us, one can hardly wait!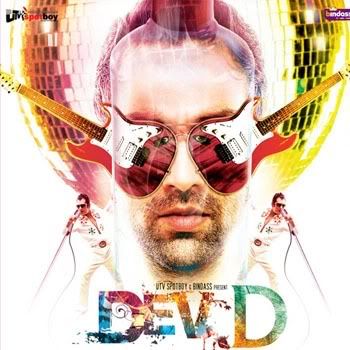 1) Dev.D - Amit Trivedi

According to an interview with the composer, the music of Dev.D is supposed to be the "Baap of different genres". The end result is something that has the potential to truly knock your socks off! Relatively unknown music composer Amit Trivedi debuted in 2008 with a stunning score for the movie "Aamir" but no one could envisage he would follow that up with a mindboggling 18 (yes 18!) track album for Dev.D. In short, it's a colorful mirage of innovation, beauty, wit and imagination composed through sheer talent, audacity and pizzazz! Most of the soundtrack provides background support to the movie but it is so unique and uber cool, you can listen to it on your ipod and still be left speechless (cue the repeat button). Let there be no doubt, opening your ears to songs like "Nayan Tarse", "Paayaliya" "Pardesi", "Duniya" and "Emosanal Atyachar" (to name but a few) will bring a new meaning, a new language to your taste buds and if it clicks then ecstasy! If it doesn't then unfortunately you are stuck with the status quo (blame the usual list of composers for that!). I could carry on raving about the music, about the singing (Amit the singer anyone?), the lines (especially by Amitabh Bhattacharya) about how the soundtrack changed the entire script of the movie and about the plaudits it has been receiving worldwide by professionals in the industry but ultimately, it's YOU the listener that must give it the chance it deserves. Dev.D's music is path-breaking and a rare sign of brilliance! Thank you Amit Trivedi and long may your legacy continue…



(Other soundtracks that just missed out but recommended: Let's Dance, Ajab Prem Ki Ghazab Kahani, Sikandar, Jashnn, 3 Idiots, Aagey Se Right, All the Best, Luck, Paa, Main Aurr Mrs Khanna, Wanted and Quick Gun Murugun).
---
So there you have it music fans, the High Notes of 2009! Dev.D is a rare piece of brilliance to end to an incredible decade for the Indian Music Industry. Whilst overall, it may have ended on a low, the decade gone by was full of significant surprises and progressive music not to mention some memorable and path-breaking scores that will live with us forever. Let's hope the new decade picks up for the better….and on that happy note dear readers, I would like to wish you all a Happy New Year on behalf of everyone at Planet Bollywood!
---
Latest Features »