1. Sadak 2
About 28 years ago, Pooja Bhatt and Sanjay Dutt featured in one of the most iconic romantic films of all time. Now – in 2020, the duo is back with a sequel – Sadak 2. Only this time, they have Alia Bhatt and Adtiya Roy Kapoor accompanying them. It's also a comeback for Mukesh Bhatt to wear the director's hat once again after two whole decades. While the makers were hoping for a theatrical release, they have now settled to release it along with the seven other Bollywood movies premiering exclusively on Disney+ Hotstar. However, there is still no release date in sight.
2. Sooryavanshi
Sooryavanshi, one of the most anticipated movies of the year, is the fourth instalment in Rohit Shetty's cop universe. Akshay Kumar plays Mumbai ATS (Anti-Terrorism Squad) chief Veer Sooryavanshi, who is tasked to investigate future terrorist attacks and catch the masterminds before they succeed in their plan. Apart from Akshay Kumar, the film will also feature Katrina Kaif, Ranveer Singh and Ajay Devgn. The film was originally supposed to release in March, but director Rohit Shetty took to social media to announce that the team has decided to postpone the release indefinitely. It's now being reported that this film will release alongside '83 on Christmas this year.
3. Satyameva Jayate 2
If we must be brutally honest, this is a sequel nobody asked for. The first part did not do very well at the box office thanks to its excessive portrayal of patriotism and a poor 80s-like storyline. However, Milap Zaveri believes otherwise. The script – if the director is to be believed – has the strongest character he's ever written and will be played by John Abraham. Satyameva Jayate 2 was set to release on Gandhi Jayanti – October 2, 2020. However, everything came to a screeching halt in March this year. Reports suggest that while filming has resumed for Satyameva Jayate 2, there's still no word out about its release date.
4. Bhool Bhulaiya 2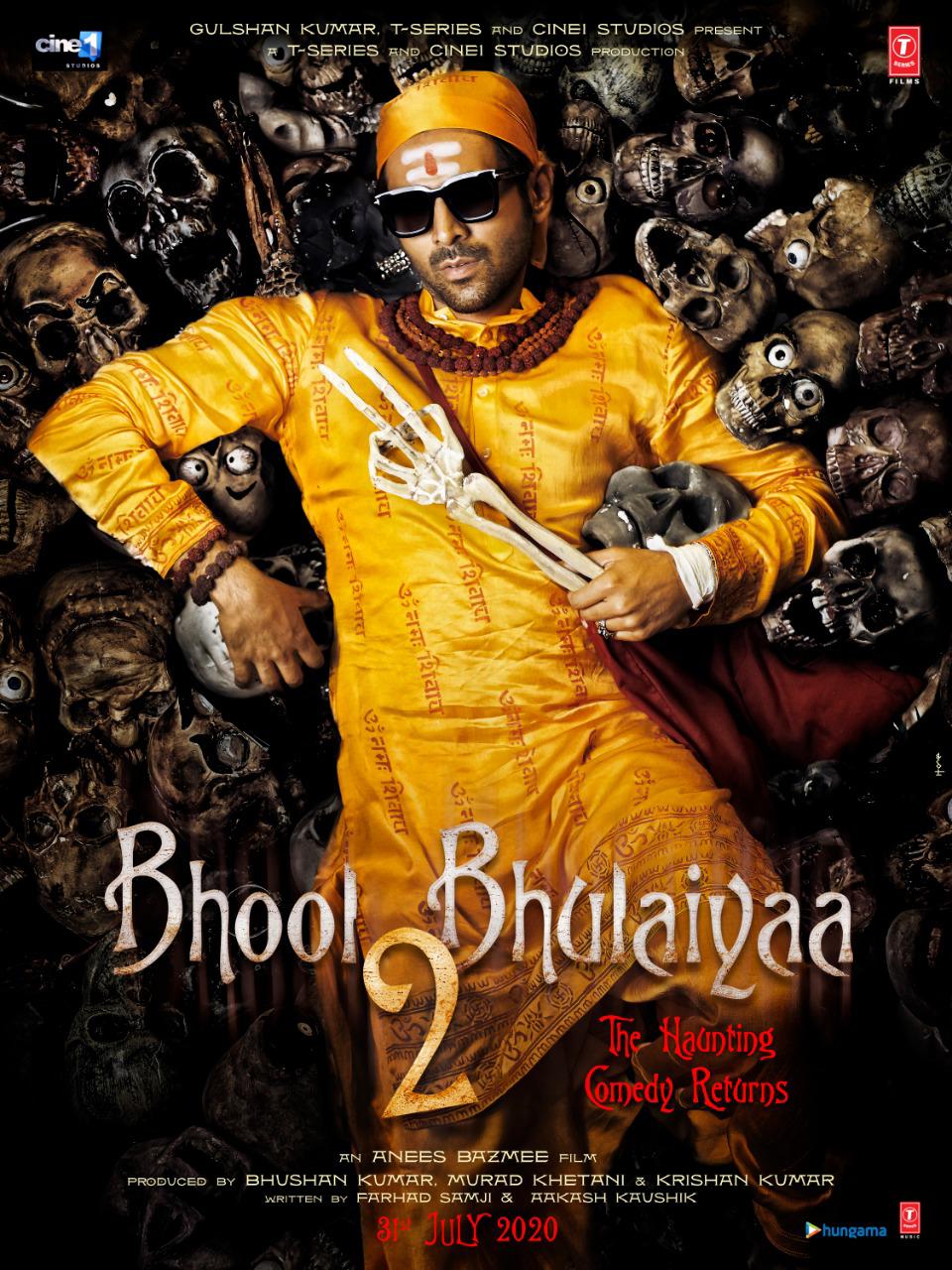 While Bollywood doesn't particularly excel at Horror as a genre, Bhool Bhulaiya was among the first ones to capture the horror-comedy beat to a T. Now, Kartik Aaryan has taken over the reins from Akshay Kumar for a sequel to this Priyadarshan film. The original is a remake of the South Indian hit, Manichitrathazhu. The sequel will also feature Kiara Advani in the lead. The film was set to release in March this year but has been pushed like all the movie sequels on this list. Recently, India.com reported that the filming resumes in September. However, there has been no word on the final release date.