While it is common knowledge that Vidya Balan started her acting career with the TV show 'Hum Paanch', she did another show which rarely gets a mention. She had played a supporting part in a show called 'Love Mein Kabhi Kabhi' which was aired on SAB TV in the year 2001. Though she had a fairly important role in the show, it was not a lead part. She played lead actress Chandana Sharma's sister-in-law.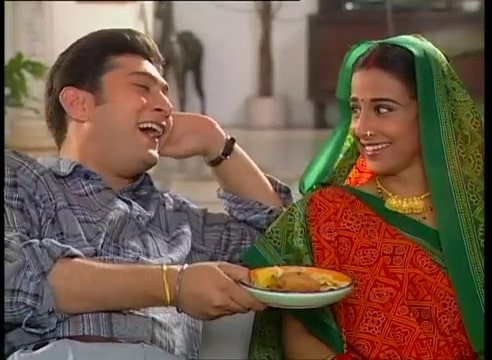 The lead actor of the show was Gaurav Chanana, a much popular TV actor of that time who later changed his name to Rhehan Malliek when he resurfaced as an actor five years back in 'Ishkq In Paris'.
Like a lot of TV shows made in the 90s and the early millennium, this one, too, has not been documented well. Fans of the show/Vidya Balan or the ones who have not seen it can watch it on YouTube where the episodes were uploaded a couple of years back.